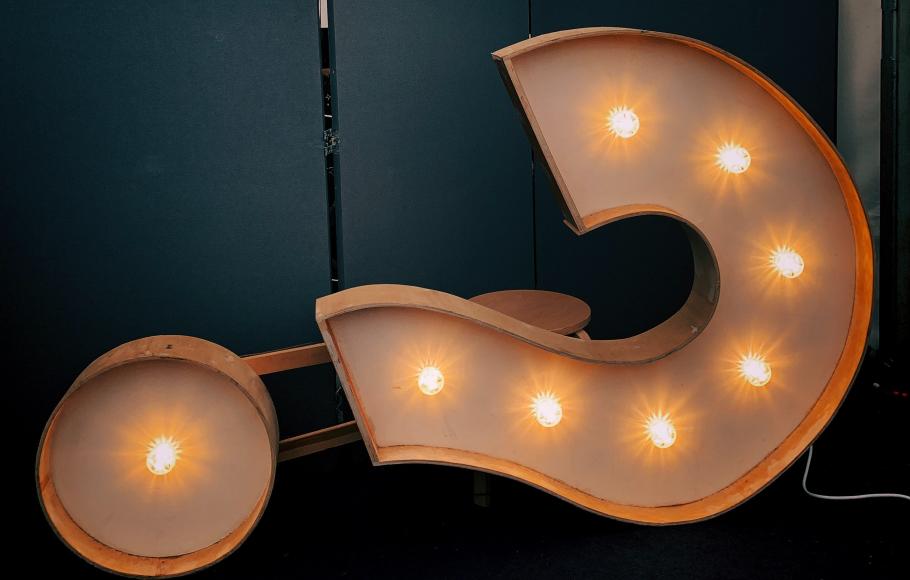 FAQs
Answers to frequently asked questions about Feelgood Plus
Who can use the service?
The service is aimed for employees who work for a company that offer this service to its employees. The service also covers your children (age 1-17) and a next of kin (a spouse, parent or other close relative over the age of 18). You can only register one next of kin besides your children.
How do I use the service?
You start the service through an app on your phone (iPhone or Android).
How do I get started?
Search for "Feelgood" via the App Store (iPhone) or Google Play (Android).
Open and install the Feelgood app.
Log in via BankID.
Tap the Feelgood Plus icon or Private Health at the bottom of the blue bar in the display of your phone.
Read the Terms of Use and once you agree to these, you are ready to use Feelgood Plus.
If you want to register a next of kin, you can do so in Feelgood Plus in the app, in Settings.
When booking a service, you as a user, you specify which e-mail and mobile number (for SMS) you want to receive your invitation to the digital meeting. You can enter your company details or private e-mail and mobile phone number.
Can I use the service abroad?
Yes, you can contact Feelgood Plus when you are travelling within Sweden or abroad. However, you must have BankID to identify yourself.
How do you know who my next of kin is?
You register your next of kin in the app yourself. There are limits to how often you can change this, currently twice a year.
How do I register my next of kin?
Log in to the Feelgood App with your BankID
Click the Feelgood Plus icon
Go to "Settings" at the bottom right of the navigation bar
Scroll down to Feelgood Plus and add your next of kin by entering his / her social security number and clicking "Save".
Is Feelgood Plus available in English?
Yes, the service is available in English. In the Feelgood App, click on "Settings" under the navigation box at the bottom right. Choose English or Swedish, the Swedish language is set by default.
Who are caregivers and who is responsible for ensuring that good, quality-assured care is provided?
Feelgood has quality-assured partners. The following healthcare providers are responsible for your care:
Doktor24 - doctors and psychologists
Feelgood - physiotherapists, health coaches and personal trainers
Does it cost anything to use the service?
A patient fee of SEK 100 is charged for online care meetings; doctors, psychologists and physiotherapists.
All 21 regions (counties) in Sweden have a patient fee, even though it may differ between the regions.
The fee is charged in connection with visits by creditcard. High-cost protection and exemption cards will apply.
The patient fee applies from the calendar year you turn 20 years old. Online medical consultations for your child and young adults up to the age of 17 are still free of charge. If you are a parent of a young adult 18-19 years of age, you can register him/her as next of kin in the app, as your own login is required when you are of legal age. Thus if you are 18 or 19 years old and either are employed by an employer who offers Feelgood Plus or if you are registered as next of kin, all visits are free of charge.
Online meetings with a health coach and a personal trainer are free of charge for all users as well as prescription renewals.
What is high-cost protection?
The high-cost protection for health care usually means that you do not have to pay more than SEK 1,150 in patient fees within a period of twelve months. However, the amount limit for exemption cards can vary in different county councils.
What is an exemption card?
If your county council is connected to the e-exemption card service, you will find your exemption card information at 1177. There you can also see if you have reached the limit for obtaining an exemption card.
Go to www.1177.se and log in.
Select All other services under the Other services heading.
Click on High-cost protection for outpatient care under the heading High-cost protection.
Not all county councils are connected to the e-service with electronic exemption cards at 1177. To get your information, you then need to contact your regular healthcare centre and ask for the exemption card information. If you have a physical exemption card, the information is on this.
Can I seek care for someone else?
You can only seek care for yourself and for your own child under 18 years of age. You cannot seek care for other adults as the person must always log in with their own BankID. Unfortunately, we are not able to help you with prescription renewal with a power of attorney.
Does the employer know anything about my visits to Feelgood Plus?
No, this is a service that deals with private ailments. Just as if you were going to a healthcare centre.
Feelgood Plus has its own medical record system via Platform 24 and is totally separated from Feelgood Occupational health.
Feelgood use comprehensive and completely depersonalized data to be able to show statistics for employers how many have connected to Feelgood Plus (if approved the Terms of Use).
What do I do if my injury or ill health has arisen at work?
If your reason for seeking treatment is work-related, we urge you to talk to your immediate manager or HR to put you in touch with Feelgood's occupational health service.
Who do I contact if I have more questions?
If you have any questions about the services, you can contact Feelgood Plus at plussupport@feelgood.se. If you have technical questions about the app you should instead contact tekniksupport@feelgood.se.
Do I have to complete a health survey where existing conditions are excluded from the service?
No, previous illnesses or injuries are not excluded. Everyone has the same access to the service without prior examination.
How do online consultations work?
When you choose who you want to visit in the app, you must first say whether it is for you or your child. After that, you will have to answer some questions about what you want help with and how you are feeling. You can then choose to wait your turn or book an appointment. When you book an appointment, you will receive a text message and email to the address you provided with instructions on how to book and a reminder before your meeting is due to begin.
How does the online consultation with the doctor work?
Describe your matter. Start by describing your issues and answering questions about how you are feeling. Depending on your matter, you may be able to talk to a nurse who will help you further immediately.
Select a time. Our doctors are available 24 hours a day, 7 days a week. Choose whether you want to make an appointment with a doctor or join our drop-in queue.
Get help via chat or video. You will receive a text message when your visit is due to start. The consultation usually takes place via chat and may switch to video if it is required for medical reason by the doctor or if you require it.
How does an online consultation with a psychologist work?
The psychologist service can only be used by adults, ie from 18 years of age. For children and young people under the age of 18, we offer doctor visits and can if necessary, help with a referral to a health centre or child and adolescent psychiatry.
Parents who experience stress or feel unwell due to their child feeling unwell, can of course seek counselling for themselves through the psychologist service.
Meet experienced psychologists via chat or video on weekdays and weekends from 08:00 to 17:00.
Feelgood Plus offer both occasional psychologist visits and digital therapy (CBT treatments) for among other things, depression, anxiety, sleep disorders and stress.
Answer some questions. Start by stating your main problem, such as anxiety, stress, depression or difficulty sleeping. You will then have to answer some questions about how you are feeling.
Book a time that suits you.
Meet the psychologist via chat or video. You will receive a text message when your consultation is due to start. The visit to the psychologist takes place via chat but may switch to video if necessary. We offer both individual visits to the psychologist and digital therapy (CBT treatments) for depression, anxiety, sleep disorders and stress.
How does the session with a physiotherapist work online?
If you have a matter concerning i. e; neck, back, shoulder, elbow, knee or ankle, you can get help with counselling and treatment. Meetings can be held weekdays at 08:00 to 17:00. If you are referred for a physical visit, the patient fee applies to the reception according to the tariff in your region (county council).
Answer a number of questions.
Book a time that suits you for a video meeting. You will receive a text message when your visit is due to start. Based on your answers and discussion with the physiotherapist, an assessment will be made and advice given.
How does the online session with the personal trainer or health coach work?
Answer a number of questions and based on your needs, you will get support and coaching to make a change in your habits, whether it is to start exercising or change your lifestyle. Most common used issues with a personal trainer are; to start exercising, prevent injuries and performance targets. Most common issues meeting a health coach are; weight loss, life balance and diet. Normally you meet these competences 1-3 occasions. Meetings can be held weekdays at 08:00 to 17:00.
Answer a number of questions.
Book a time that suits you for a video meeting. You will receive a text message when your visit is due to start. Based on your needs, you will draw up an exercise plan that suits you. You can then have follow-up meetings to monitor your progress.
Can I meet a personal trainer, health coach or physiotherapist physically via Feelgood Plus?
No, the service is only a digital remote service with meetings via video.
If you want to see a physiotherapist in person, you will receive guidance on how to proceed in the session. The patient fee payable on admission according to the tariff where you are registered applies to physical visits.
Will I need to be registrered/"listed" in order to use Feelgood Plus?
No, Feelgood Plus is a digital health centre and you stay with the healthcare centre where you are listed. You will continue to use this for physical visits. If you are unsure where you are listed, please contact your nearest health centre.
What happens if I need to take samples or see a doctor in person?
In case where you need a physical follow-up visit, it can will be booked at a healthcare centre or specialist clinic contracted to the county council. The patient fee applies to physical visits, according to the tariff that applies in your region (city council)
First of all, you should contact the healthcare centre or GP you are listed. If you are unsure where you are listed, please contact the health centre close to where you live. Your healthcare centre will then take over your case.
We can also arrange for samples to be taken in collaboration with our healthcare partners. In most places there is the option of making an appointment or using the drop-in service. We will help you find out where and how. The doctor who prescribed the samples will then follow up via Feelgood Plus.
Can I get a referral via Feelgood Plus?
As with other healthcare providers such as healthcare centres, local A&E units and emergency departments, you can get a referral for further treatment if the doctor considers this to be necessary. If the doctor considers that you need to see a doctor with specialist expertise, we can help you with a referral.
At present, however, we cannot write a referral for X-rays, ultrasound and physiological examinations. In these cases, we will refer to your regular healthcare centre.
How is my referral sent?
Our partner Doctor24 will ensure that your referral is sent to the correct recipient and you will then be called in for a visit or assessment from the respective unit or clinic. The invitation will usually be sent to your registered address, and according to the care guarantee you should normally get an appointment within 90 days. As with all healthcare units, it is the receiving caregiver who assesses your medical need for care and how quickly you should be allowed to come in for assessment, examination or treatment. As with other healthcare providers such as health centres, you can get a referral for continued treatment if the doctor judges that you need further examination or care. If you have not heard from the unit you have been referred to within 90 days, you can get back to us at Feelgood Plus.
What if I do not want to use Feelgood Plus?
The service purpose is to have quick access to health- and medical care and it is made possible by your employer. Regardless of which service is offered within Feelgood Plus, everything is done on a voluntary basis and according to your own decision.