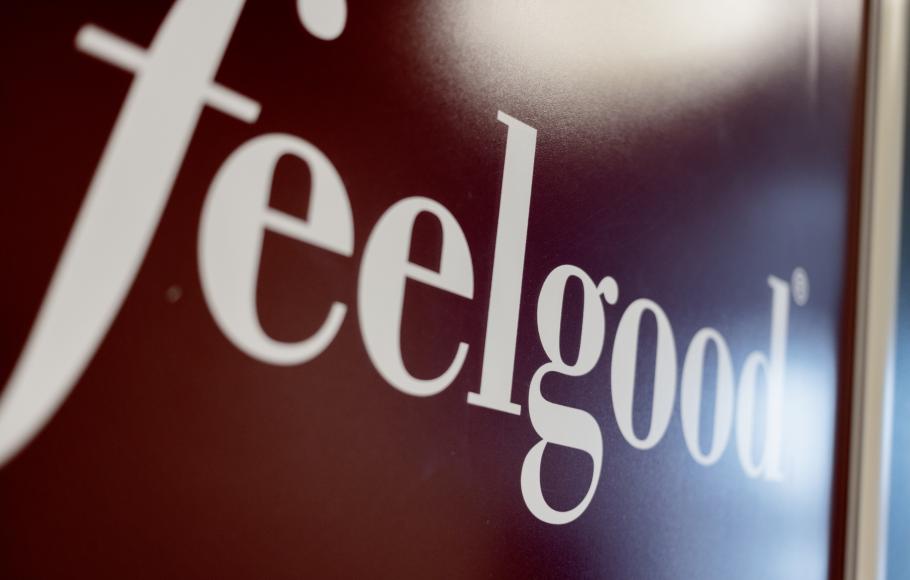 About us
Sweden's leading health company for modern working life
Feelgood is Sweden's leading health company for modern working life. We know that companies and organisations that invest in their employees' quality of life make a profitable investment. Systematic and preventive efforts within the work environment, sustainable health, management, employeeship and, when necessary, rehabilitation and crisis management result in greater productivity and reduced costs. This is why Feelgood offers everything you need for modern working life, using methods and approaches for strategic efforts to enable each and every customer to achieve their goals.
Feelgood's workforce of more than 1,000 spend every day ensuring that our 8,000 customers are Sweden's healthiest. Together, these customers have about 1.2 million employees and managers whose wellbeing and work performance we help to maintain. We meet our customers both online and in person at 155 locations across Sweden. Founded in 1995, Feelgood has been owned by the Finnish healthcare group Terveystalo Healthcare OY since 2021.
We help you with the big picture
The Feelgood Group pursues operations within occupational health (including exercise and physiotherapy), organisation and leadership, harmful use at work and private healthcare and wellness.
By bringing together all expertise and knowledge under one roof we offer not only traditional occupational health services but an integrated range of services which aim to promote health and prevent ill-health, as well as retrospective rehabilitation. The foundation of our business is that health is profitable. By offering the right measures, at the right time, to the right employees, Feelgood can help to reduce sick-leave and loss of revenue caused by reduced productivity, at the same time as we promote health and improve the quality of life for the company's employees.
Meet us digi-physically
We work both digitally and physically as needed – we call this digi-physical. This means that together we choose the type of contact best suited to each need and situation. Feelgood has long been a driving force in digital development within occupational health. We have a well-designed web portal that simplifies your contact with us and any orders. We have an app for access to our digital services, digital appointments and video meetings with our consultants.
We offer a digital tool called Frisklinjen for reporting sick leave and the return to work, via both the web and our app. Medarbetarpulsmätning, or Employee Status Survey, is our modern employee survey with a focus on measures that is completed digitally. Completely digital services include our stress and lifestyle programme, with measurements and coaching for better recovery, and CBT Online, which offers customers and their employees help with anxiety, worry, stress and sleep. We have a large e-learning offering of digitally produced training courses.

More about our services
Feelgood
Vision: Sweden's healthiest customers.
Mission: We create success by making people feel better.