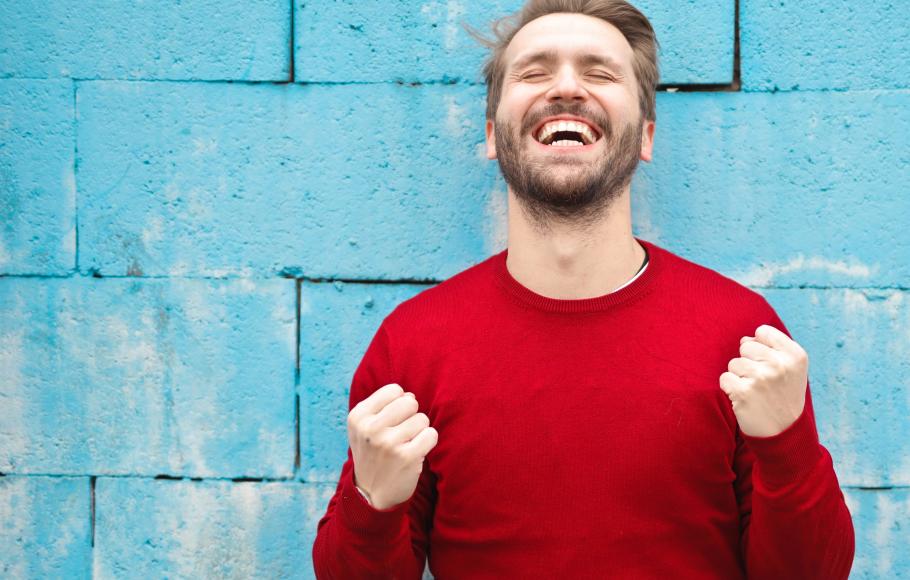 Occupational Health
People who feel well, work well, and when people work well, business goes well. Systematic and preventive efforts within the work environment, sustainable health, leadership, employeeship and, when necessary, rehabilitation and crisis management result in greater productivity and reduced costs. We know that you are making a sound investment.
Systematic Work Environment Management (SAM) – Build the foundation for safety and sustainability
Does your organisation have clear goals and procedures for its health and work environment?
Do you investigate and risk assess the work environment on a regular basis?
Do your managers and team leaders have the knowledge they need to detect and address health and work environment risks?
A well functioning work environment, free from health risks, is essential to ensuring optimal work performances and that your employees feel safe. Research shows that healthy organisations manage their work environment systematically. This work should be a natural part of the organisation's daily operation and be applied to all aspects of the work environment; physical, organisational and social. According to the Swedish Work Environment Authority, employers must "investigate, carry out and follow up activities in such a way that ill-health and accidents at work are prevented and a satisfactory working environment achieved".
By working systematically, using the right expertise and through forward planning, Feelgood helps you create an attractive work environment. We offer support at all levels, based on your needs. This may include surveys, risk analysis, assessments, training or guidance/consultation.
More information on our specific services within this area is found here. (in Swedish)
Leadership – Improve profitability through your managers
Do your managers have the knowledge they need to lead in an engaging, effective and sustainable way?
How is change led, and how is team effectiveness ensured?
How is conflict, bullying, and victimisation dealt with?
Good leadership, clear and coaching, is an important health factor with significant impact on your organisation's bottom line. Managers have the power to considerably affect the perception of the work environment and improve employee performance, thereby improving the organisation's profitability. To be able to create the best possible working conditions for their employees, managers need the right competencies and support.
Feelgood is skilled at helping people develop and understand themselves better. We have over 25 years' experience of working with health and work environment issues. Leadership encompasses developing both your employees and yourself. Through regular support for managers, leadership- and work environment training, as well as work environment analysis, we can support your leaders in their work and help them harness both their own and their employees' full potential.
More information on our specific services within this area is found here. (in Swedish)
Employeeship – Encourage your employees to grow
How can you, as an employer, encourage participation, accountability and job satisfaction?
Is there room for improvement when it comes to how your teams work and their performance?
Do your employees have the competencies necessary to deal with change and conflict appropriately?
Combined, each employee's behaviour and the leadership within the organisation are of great importance for a positive, healthy and stimulating work climate. Good employeeship is characterised by commitment, participation, responsibility, and cooperation. Clear goals, appropriate demands, and the right support is necessary for high functioning teams with motivated, autonomous and cooperative employees.
Feelgood's organisational consultants can help you map the current work climate within your teams, and coach groups to develop in the right direction. We can help you develop your employees' competencies so that they, in the best way, can take individual responsibility and act sustainably and professionally in their workplace relationships and work situations. Creativity, communication and a sense of coherence are key factors in taking your organisation to the next level.
More information on our specific services within this area is found here. (in Swedish)
Sustainable health – Increase your productivity and competitiveness
How can your employees be encouraged to take responsibility for their own health and lifestyle, and set boundaries in their daily life?
Do your employees have the knowledge and support they need to prevent and manage unhealthy stress and physical strain?
What health activities can you offer to improve your productivity and your employer brand?
Better health and wellbeing leads to better performance. By sustainability in health and lifestyle, we mean that an individual manages their work with good margins and has energy left for meaningful leisure time. Not just for the moment, but also in the future. A healthy company takes a holistic approach to health and the work environment, physical as well as organisational and social. The workplace should encourage healthy behaviour, which in turn creates the conditions needed for a sustainable working life. Today, investing in health is an important component in being an attractive employer that attracts conscientious employees who want to develop and feel good at work.
With the right knowledge and support, people can make good choices in their daily lives, which leads to improved health for both the individual employee and the company as a whole. Feelgood offers effective tools to use when working with health in goal-oriented way. You will see your investment in health returned through improved productivity, safety and competitiveness.
More information on our specific services within this area is found here. (in Swedish)
Rehabilitation and ill-health – Help your employees back to their full potential
Do your managers have what they need to detect early signs of ill-health?
Do the managers, HR and employees need an external party to talk to?
Do you need more effective rehabilitation processes?
Are you able to measure the progress you make in your efforts to reduce ill-health?
Identifying the first signs of ill-health and being able to take action by implementing the right measures at an early stage, helps improve attendance and productivity. For this, managers need to have a good understanding of their rehabilitation responsibility, know how to detect early signs of ill-health but have access to support for relevant management strategies and measures. They also need access to data which can point to ill-health at an early stage, for example by looking at absence patterns.
Feelgood can help you detect risks and ill-health, help your managers develop the relevant competencies, help improve the effectiveness of the rehabilitation process and offer help for affected employees. We use a method called Healthier rehabilitation as our starting point. The method enables a systematic and strategic approach to rehabilitation which helps to reduce the risk of ill-health and provides guidance for the manager in implementing supportive and preventative activities. Our Case Manager (rehab coordinator) can effectively project manage the whole process and provide valuable support to managers, HR, and employees.
More information on our specific services within this area is found here. (in Swedish)
Crisis management and first aid – Prepare yourself for the unexpected
Do you have the knowledge and preparedness to be able to manage a crisis?
How do you prepare employees that are exposed to severe emotional stress?
If necessary, can each employee save lives?
A serious incident can cause a workplace to become paralysed. You can prepare for such unexpected events by having processes in place and important knowledge on-site. It will help to reduce the potential impact of the incident, such as long-term mental ill-health and large production disruptions. You could save lives by ensuring that your employees have first aid training. Every day, several cases of serious illness or accidents occur in our workplaces where a quick response is crucial for the chance of survival and rehabilitation.
Preventative work is important. A well implemented crisis management plan which establishes a crisis management team and an action plan, coupled with crisis management training, creates a safe environment for everyone in the organisation. Within certain industries, it is known beforehand that employees risk being subjected to emotional stress, e.g. through exposure to threat and violence or being required to make difficult decisions. Feelgood can offer pre-briefing to prepare the employee for the stress they will face. By organising first aid training in your workplace you enable employees to take life-saving action, while at the same time fulfilling the responsibility placed on you as an employer by the Swedish Work Environment Authority.
More information on our specific services within this area is found here. (in Swedish)
Training – Develop with the help of our expertise
Do you want to move in a positive direction within health and work environment?
Do your managers and work environment representatives have sufficient knowledge for their roles and responsibilities?
Do your employees have tools to help them develop their own health and sustainability
Feelgood is a skilled training provider, both on-site and digitally. Lack of knowledge often inhibits positive development. We help you gain knowledge which will improve your profitability.
More information on our specific services within this area is found here. (in Swedish)